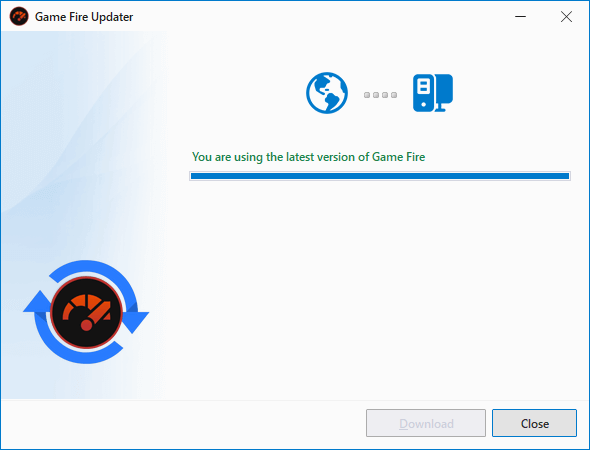 It is very recommended that you use the latest available version of Game Fire as we routinely improve our software by fixing the discovered bugs and introducing new features and enhancements.
To check updates for Game Fire, click the
Check for Updates
button either from the bottom of Game Fire's interface

or from the
Menu
button

from the upper right corner of the software interface. Also, you will receive a notification if a new software update is available for download.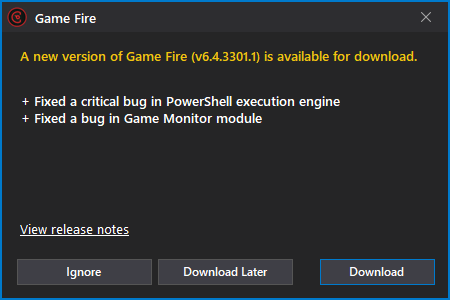 Permanently ignore this update, you will never get notified again about this software update.
You will be notified later about this software update.
In Game Fire Free, this will open the
Game Fire update page
where you can download the new update. In Game Fire Pro, this will launch the
Game Fire Update
app to directly download and install the new software update.
Open Game Fire release notes page.
---